Local Supplier of the Month
Local Supplier of the month
Anthony Creswell -Ummera Smokehouse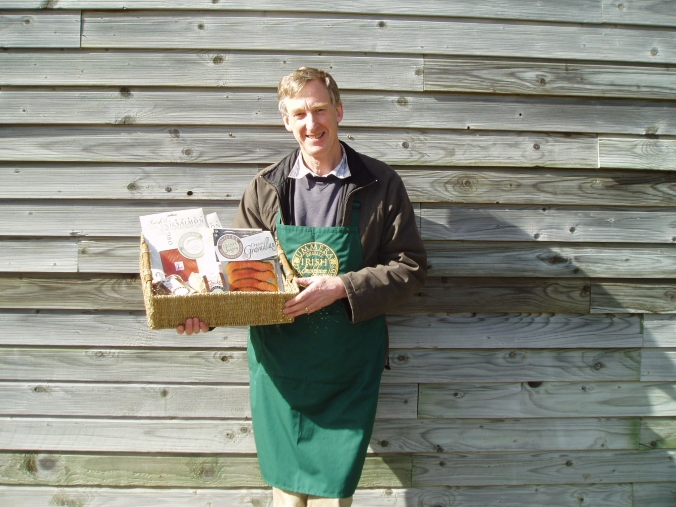 For nearly forty years Ummera has built up an enviable reputation for producing some of the finest smoked salmon available. They originally concentrated on smoking the Wild Atlantic Salmon which were caught by fishermen as the salmon returned from their feeding grounds in the North Atlantic. Since 2006, when it was obvious that over-fishing was having significant effects on wild salmon stocks, Ummera has been smoking Irish organically reared salmon. As well as salmon smoked they also smoke duck and chicken .
Anthonys' Story
Read all about Anthony here Ummera Smokehouse
The Travelling Editor
Recently local London blogger Dylan Lowe of The Travelling Editor visited Anthony.Read what he had to say [here].(http://www.thetravellingeditor.com/smoked-meats/) Outside of his blogging platform and canvas, The Travelling Editor, Dylan's work – writing and photography – has appeared in numerous publications such as Yahoo Travel, Condé Nast Traveler and Expedia UK Blog.
Featured on Richys menu
We choose to use Ummera Smokehouse products at Richys because the great flavours enhance each dish ,and it is so versatile from our Ummera Smoked Chicken Caesar Salad to our Ummera Smoked Chicken Pizzas, with Toonsbridge Mozzarella , cranberry salsa. The range of flavour combinations are endless. We recently traveled to the Web Summit with Anthony to feature the best of West Cork suppliers and served a tasty Ummera Smoked Chicken Kebab to the thousands that visit every year . As members of Good Food Ireland both Ummera and Richys restaurant uphold the values of the association ensuring top quality food products for their customers .
Where to get some
If you would like to try Anthonys products for you self click here to see where you can get your hands on some or of course you can come into Richys and try some of the great dishes we feature with Ummera Products . Book Here
---